Augmented Reality
Augmented Reality (AR) combines digital information with the real world. It places the digital info over reality. Therefore, you keep the full context of your environment. Moreover, you can enrich it with relevant information at the right time and in the right place.
Augmented Reality can be applied to different domains within companies. For instance, Sales & Marketing, Service, Training, Manufacturing, Operations, and Engineering. Because of our unique approach, we can define the application(s) with the highest added value, together with you.
Visual translation between human and computer
Augmented Reality experiences are considered to be visual translations of digital information between human and computer. By using smartphones, tablets or Augmented Reality devices (for instance HoloLens, Realwear, …) you get valuable digital information in the context of your physical product.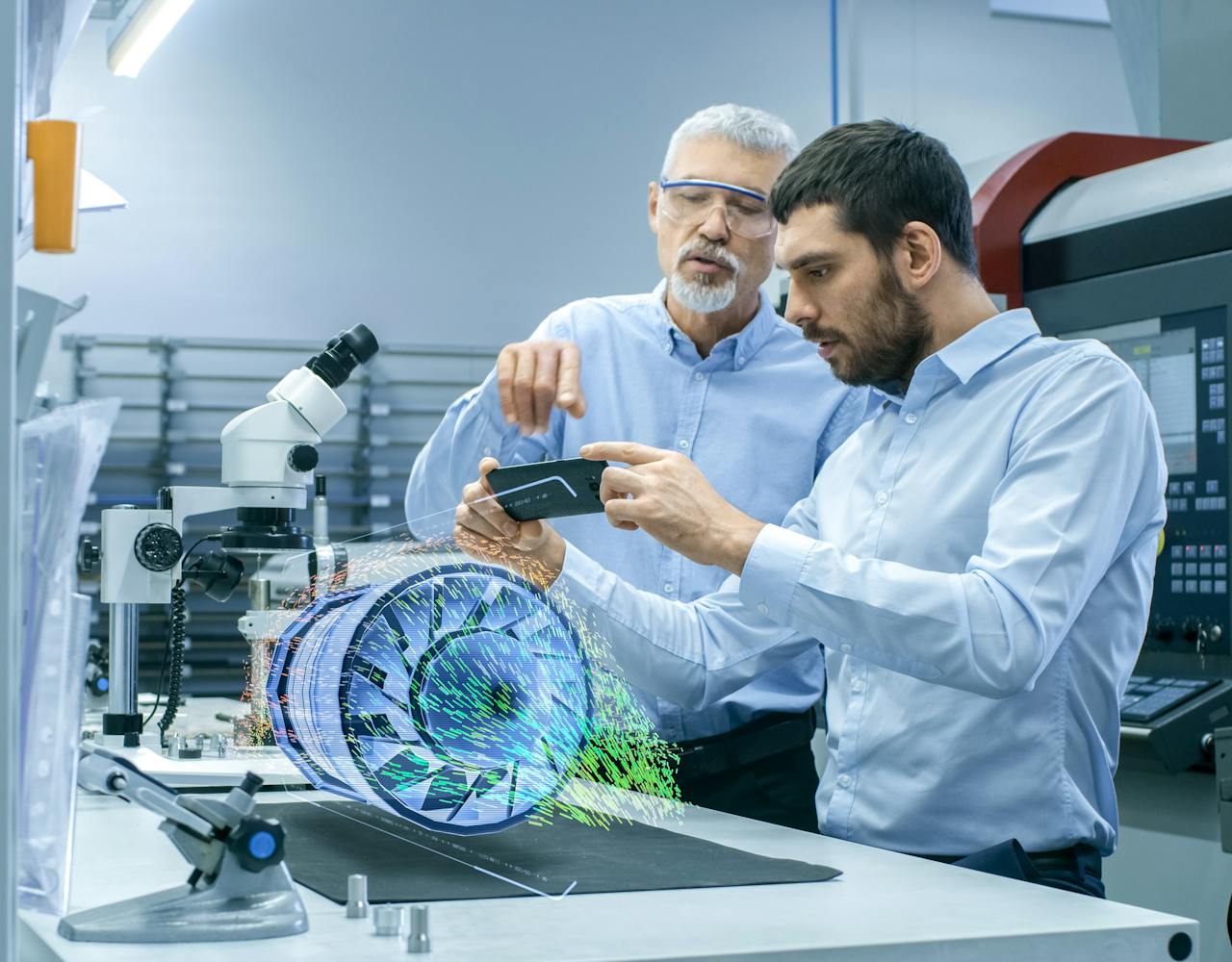 6 main applications of AR
Remote Assistance
Simplifying complex work instructions, assembly instructions and service instructions
Capturing knowledge of experienced employees
Checking different Sales or Marketing configurations of your product
Quality inspections
Visualizing machine data
Augmented Reality ensures that your customers are supported at a distance. Moreover, there is a better estimation of the problem. Therefore, you can provide a better service. Capturing the knowledge of your experts through clear instructions means less pressure on your experts. This way, they get fewer questions. Moreover, less experienced colleagues get the transfer of knowledge during their work, in a very accessible way. In short, an absolute win-win.
Case in the spotlight
The employees of Innoptus bring the right spirit. In this way they radiate positive energy and this has a huge impact on the people of our organisation.

manufacturing
IGW