Manage the whole life cycle of a product, at any time
Thanks to Digital Thread it is possible to combine our solutions – CAD, PLM, AR and IIoT – and to manage the whole life cycle of a product. Because, a Digital Thread makes the connection between the digital and the physical world, over the entire life cycle of products. As a result, all parties have accurate product and process data. At the right time and in the right context. This way, walls between different departments are being demolished and there is always an up-to-date source of information available.
From concept to prototype
After the initial concept idea, the so-called research phase begins, in which a new product or service takes shape and content. Several iterations occur and data provide guidance at that time. They allow evolutions to be managed and decisions to be analyzed. Within a month. Within a year. What led to a specific decision at a specific moment? And what did not? One possibility is to prototype and see if predictions become reality. And then again. And again.
We are convinced that today there are better methods than an endless series of prototypes to assess concepts or follow up on a process, and besides, there is also such a thing as the "single source of truth.
Unless you call together and explicitly inform every department and stakeholder after every change, modification or improvement, you can never be completely sure that everyone is following the entire process from a to z. And even then ... However, it is crucial that everyone involved - regardless of department, location or function - has the necessary and latest info at their fingertips at all times.
Change management was long ago a matter of sending that email. Of notifying that colleague a minute away. Nowadays, the situation is different: in that mailbox, that e-mail appears among eighty others, sinks into a bottomless pit during the day and threatens to lose important information.
Companies today need better, more direct project follow-up and the inevitable changes that come with it. An efficient platform - the "single source of truth" - offers the perfect solution. In that one central source, everyone finds all the information in addition to any expectations and you can be sure of the latest state of affairs. Always.
Do you also need an efficient platform with a single source of truth?
Case in the spotlight
I had been walking around for years with the idea of improving the 3D printer. And now, together with Innoptus, I have made that idea concrete. It has become an innovative product that performs remarkably better than the traditional 3D printer.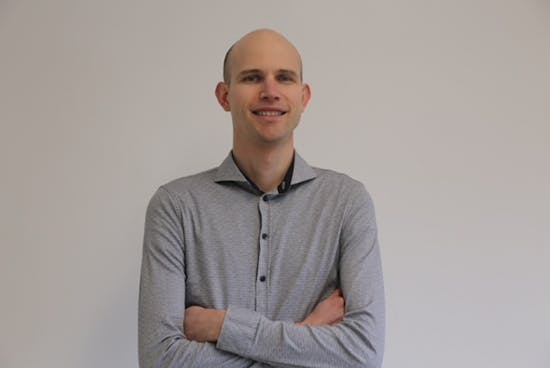 manufacturing
Jonathan Palmaers, Fuse Lab 3D