Meet: INFINITE!
The 10th solar car of the Innoptus Solar Team was presented on Friday 14 July. We are super proud that this new solar car gets to bear the name of our sister company: INFINITE!
On the grounds of the Havenhuis in Antwerp, the Solar Team unveiled their new solar car: the Infinite. "As a team, we worked extremely hard for more than a year on the design and production of the car," says Cedric Verlinden, team manager of the Innoptus Solar Team. "We are proud that we can finally show our solar car to the outside world. The goal is to extend our world title with the Infinite."
Ansys simulations
Our CEO, Xavier Werbrouck, had the honour of introducing the Infinite during the press launch. The car was named after our sister company Infinite Simulation Systems. They provide the Innoptus Solar Team with Ansys solutions and expertise. "Thanks to the simulation solutions, the aerodynamics, engine and battery pack could be rigorously simulated and the design of the car could be optimised."
That these simulations had a major impact on the car's performance is evident from the results. For instance, the battery pack has been optimised to the extent that the car can drive about 900 kilometres, without solar power! By comparison, that's a drive from Brussels to the south of France. With this improvement, the tenth car drives 200 kilometres more than its predecessor.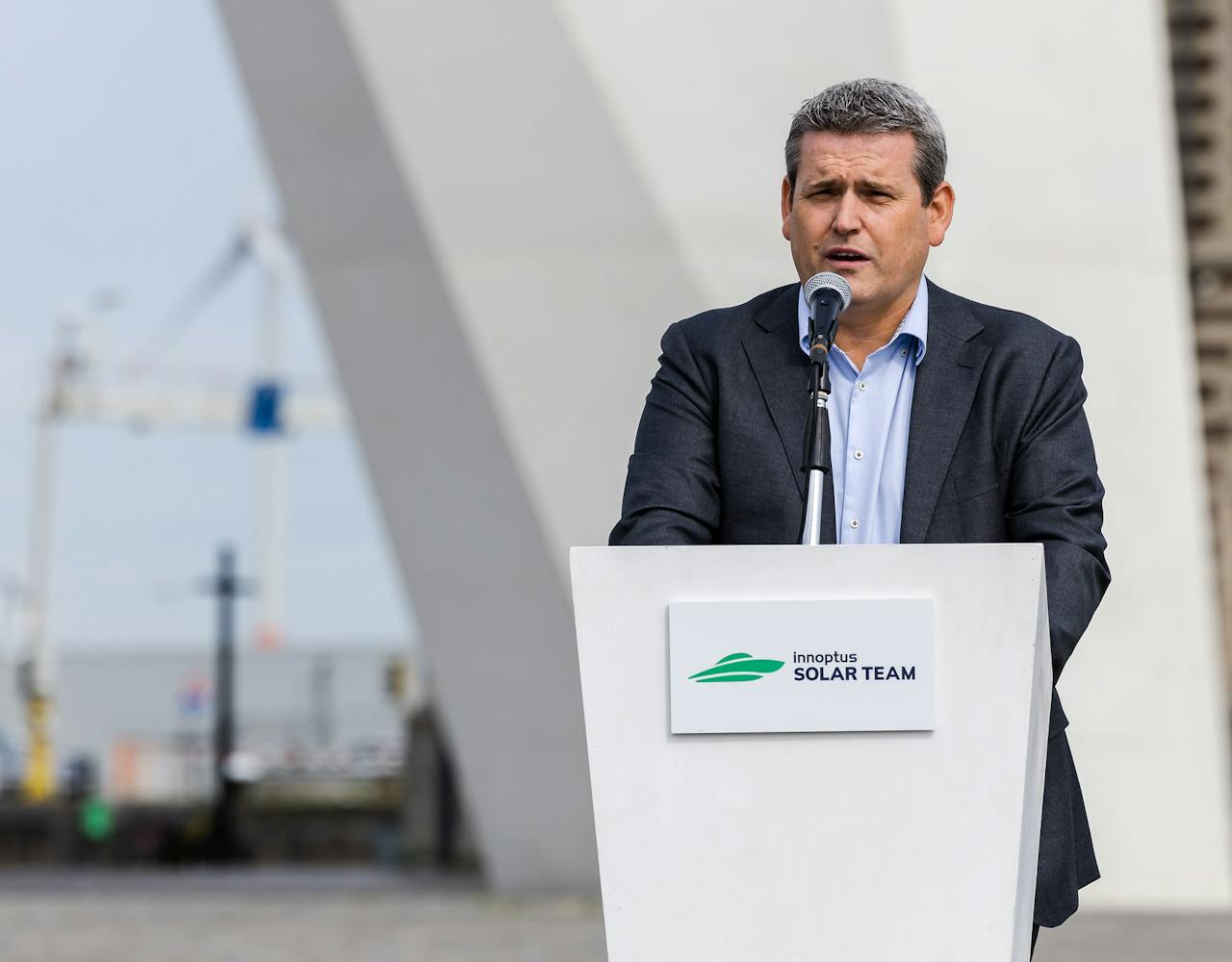 Partner Event
After the official release to the press, some of our team members attended the family & partner presentation on Sunday 16 July. Adrian Baiets, Ruben Holsbeekx and Ine Verhaeren, moreover alumni of the Solar Team, participated in the panel discussion about the added value of our collaboration, both for the team but also for the industry.
"Simulations are very important for the Solar Team as they can only build one car and have no time for prototypes," Innoptus account manager Ine explained. "In addition, we will support the team even further with tools and expertise for the design and data management of the next solar car."
Account manager Ruben on the added value of participating in the Solar Team; "I find it especially valuable what the team can contribute in terms of personal development. Students form their own company, have to communicate with each other to meet deadlines and bring out the best in themselves. These experiences are a great asset in the next steps of their careers."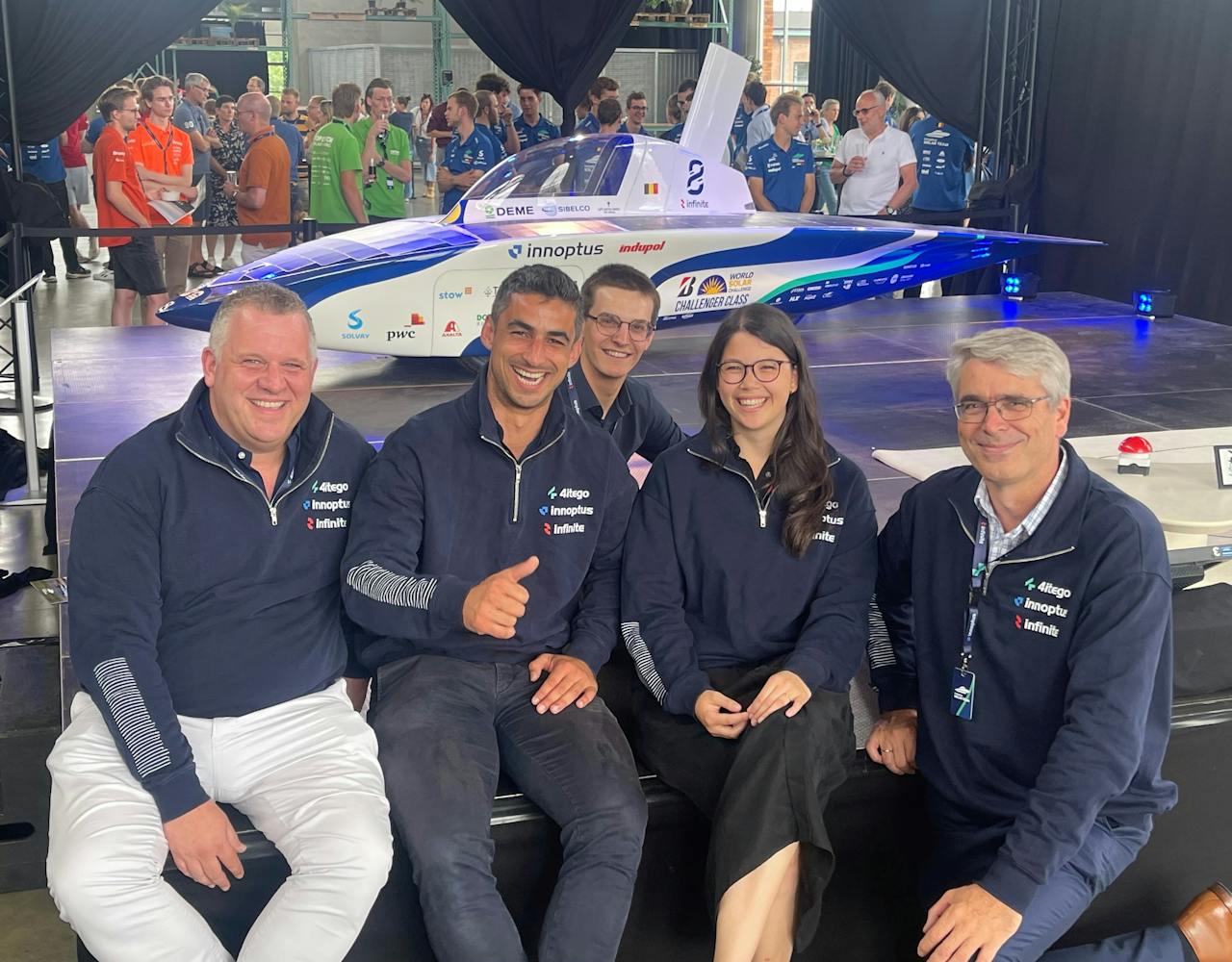 With the Infinite, the Innoptus Solar Team is once again going for the world title! After winning this title during the Bridgestone World Solar Challenge in 2019, the students are keen on defending it. With the improvements made to the car, they are all set!