PTC leadership in different domains
Giving specific advice to customers is really an added value for us. We can only give professional advice if we are able to rely on qualitative PTC solutions. It is with these high-end solutions that we, as a partner of PTC, can be the best on the market. This enables us to advise our customers at the highest level. Furthermore, we can provide the best way of working.
Our solutions
A detailed digital model or design is the basis of almost every product. A 3D design starts with setting up the first concept. Then it is followed by further development, validation and finally it will be made ready for production.
Simulation is the virtual imitation of a physical product (that often does not even exist yet). It is not only about the operation of a product, but also about the quality, reliability and behavior of a product.
Carrying out what is on the drawing with the right solutions. That is what Computer-Aided Manufacturing (CAM) is all about. Manufacturing solutions are not only necessary for the production of a product, but also for the support of the assembly process, the maintenance of the machine, and the optimization of the total production process.
An optimal connection between machines in the factory or products in the field results in efficient optimizations. Connectivity equals the connection between your digital and physical product and monitoring machines.
Augmented Reality (AR) combines digital information with the real world. It places the digital info over reality. Therefore, you keep the full context of your environment. Moreover, you can enrich it with relevant information at the right time and in the right place.
Within the large field of service, we support your organization with creating, managing and providing proper service information. Think about manuals, spare parts information, defining service kits and spare parts planning.
Product Lifecycle Management (PLM) is the systematic approach of the management of the life cycle of a digital product. Therefore, the digital product is carefully managed throughout the life cycle.
Digital Twin means a digital representation of a certain product and its operation. The Digital Twin is continuously enriched by making use of real-time user data, machine learning, and simulations based on user data.
A Digital Thread forms the connection between the digital and physical world, over the whole life cycle of the products. This way, all sides dispose of accurate product and process data. At the right time and in the right context.
Case in the spotlight
As an engineering company specializing in market processes and machine building, I employ a lot of design engineers who have to deal with complex machines. It soon became clear that those tools could be delivered through Creo.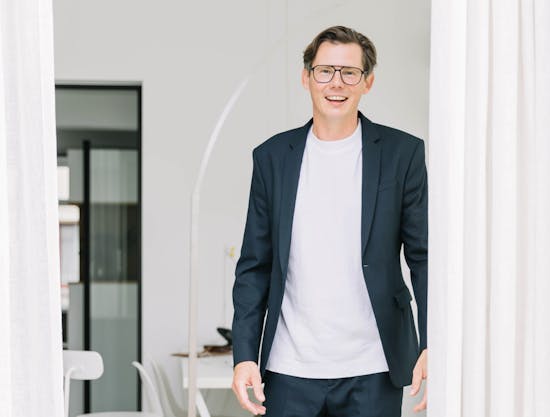 manufacturing
Bruno Dejaeghere, Absolem