The key to a successful, digital transformation
In the world of the manufacturing industry, we often hear buzz words like "industry 4.0", "digital transformation" or "smart industry". But in fact, those terms are more than meaningless, trendy words. As a matter of fact, the manufacturing industry is a rapidly evolving world in which digital transformation is very important. Today, a lot of companies still have no idea what the importance is of a successful, digital transformation for their business. In fact, digital transformation could offer many solutions for companies that are active in the manufacturing industry and have to face different challenges.
Which challenges does the manufacturing industry has to deal with?
Organizations within this industry have to face different challenges, like:
A lack of knowledge and skills of talented employees.
Experts with a lot of experience are retiring and are a real loss for the organization.
Some vacancies can hardly be filled.
Products or working environments are getting more complicated.
It is not always that easy to deliver the right service to customers.
Customers within the manufacturing industry expect more and are more demanding.
There is a lot of competition within this industry.
Those problems could be solved by taking 2 statements into account.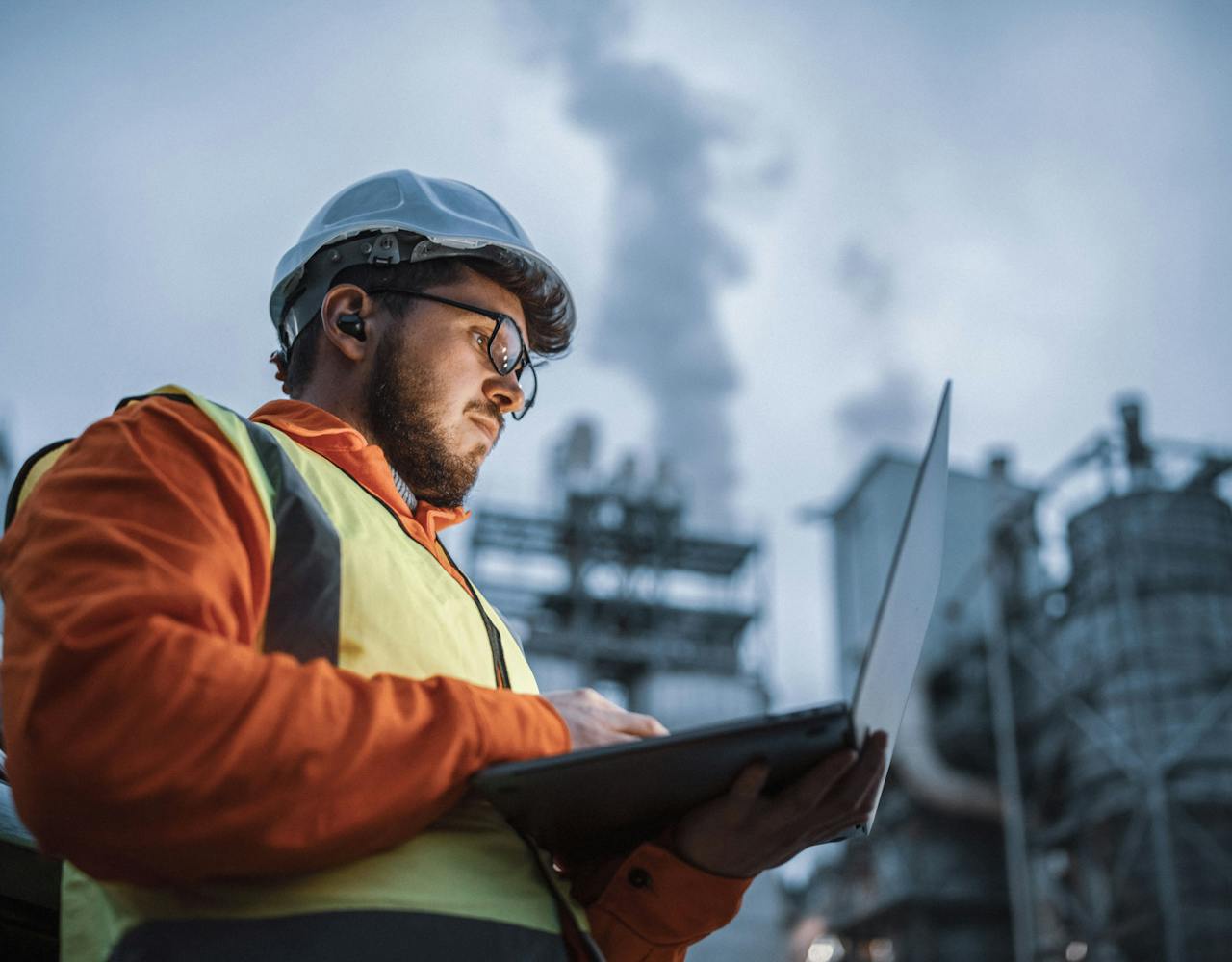 Two golden rules to guarantee a successful digital strategy
There are two golden rules which companies within the manufacturing industry have to take into account in order to determine a successful, digital strategy.
On the one hand, it is crucial for an organization to make sure that employees, anywhere and anytime, can consult all relevant information in a secure way. In other words, it is very important that the digital thread through different departments remains solid. This is also called 'Digital Thread'.
On the other hand, companies within the manufacturing industry have to be 'future proof': What if your company is unexpectedly growing fast? Could you still deliver custom-made products or services to your customers? Is it still a good idea to deliver products instead of services in the future ('product as a service')? Why or why not switch to a service and introduce 'product as a service' within your organization? If you don't do it, your competition will. Take a head start on the competition by already starting your digital transformation.
In fact, it is a question of switching from current automation to preferred automation. This is not an easy task. That is why you can always count on the consultancy of our experienced experts.
Future-oriented, modern companies within the manufacturing industry can figure out a successful, digital transformation in different ways. Moreover, they can rely on the support of our team.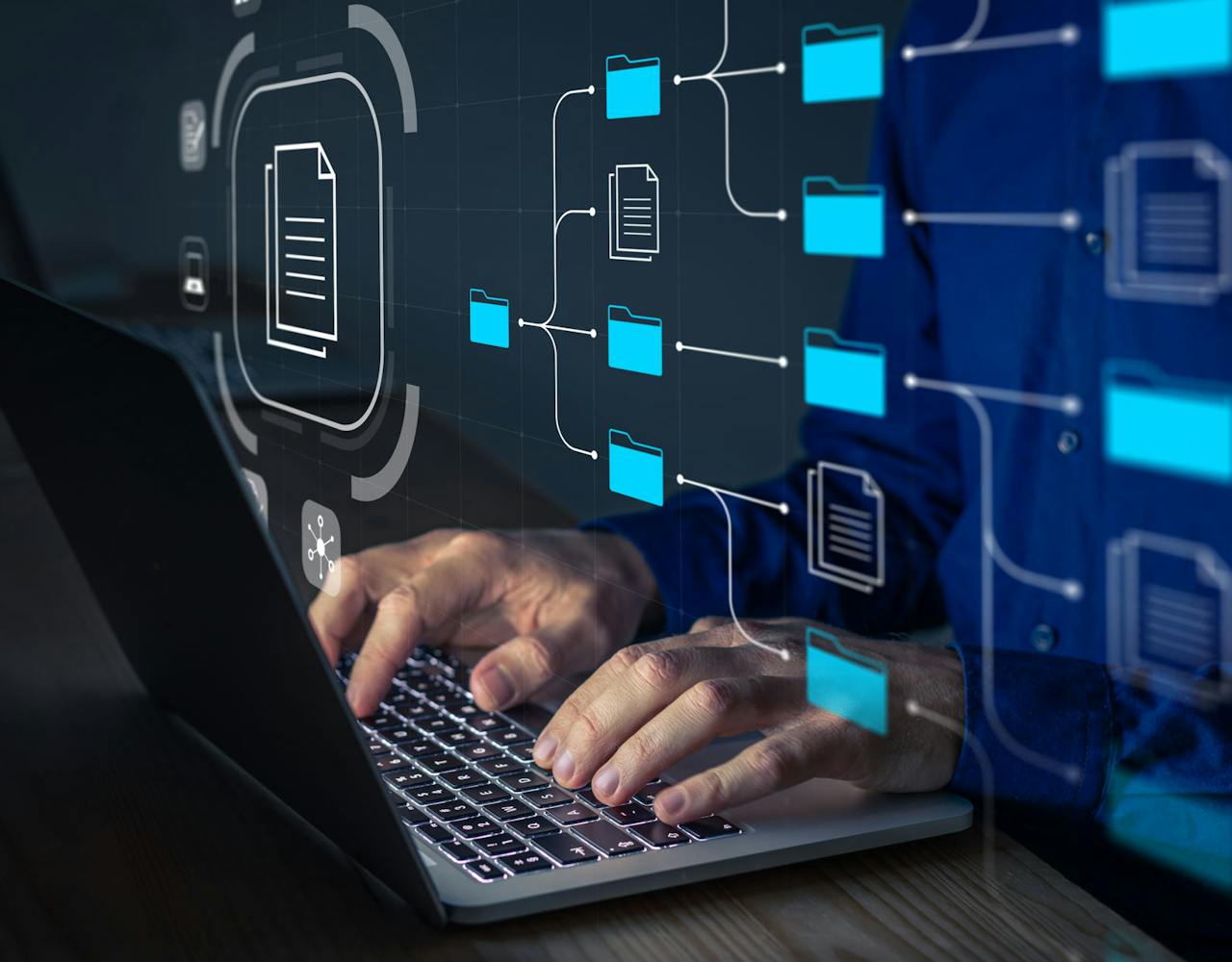 How can you make a switch to a successful, digital transformation?
Of course, this success depends on special needs, requirements and expectations within your organization. However, our professionals can help to make a success story of your digital transformation, on different levels.
Some possibilities:
A conscious switch to a so-called CtO-approach (Configure to Order), in which you offer customized products or services within certain predetermined frames. Therefore, you could make use of configurators, in which some options and variants remain available. This way, your customer will get the feeling that there is a wide range, in which custom-made requirements remain possible. But, at the same time, you are still pulling the strings. Moreover, quality and quick service are still guaranteed.
Sometimes success means that you have to switch from product to service. Often this switchover implies a drastic reduction in costs. Suddenly it becomes possible to monitor systems at a distance. The customer manages to perform services autonomously. Hence, the number of service visits is drastically reduced. The result? Lower operating costs and higher customer satisfaction.
Experienced service engineers are often disturbed by countless questions from less experienced or new colleagues. This could have an impact on the productivity of the activities, the concentration and, consequently, the results. A lack of quality results in higher costs and lower customer satisfaction. This is something that organizations want to avoid, no matter what it takes. In this case, training of unexperienced staff via Augmented Reality could be an effective solution. This way, less experienced or new employees could learn the tricks of the trade, at their own pace. At the same time, this will boost their confidence and bring the team spirit of the company to a higher level.
During the development of a new product or production line it is very important to get feedback regarding the performance. Which functions are most commonly used? Which are not? Which components have caused already too many problems? And which components still function optimally during a long time? For this, all information has to be gathered from different departments. Hence, a Digital Twin could be an excellent solution. It creates a complete view of the products in the field. Not only the Service and Support departments are involved, bus also for instance the Sales, Marketing and Design department.
Are you triggered by all information that you just read above? And are you looking for a reliable partner to make a real success story of your digital transformation? Please do not hesitate to contact us. No doubt, together we will find the most effective solution.