Onshape
Onshape is the first pure Software-as-a-Service (SaaS) product development platform in the industry that combines robust CAD solutions with powerful data management, collaboration tools, and real-time analysis. The cloud-native solution is perfect for companies that need the flexibility of remote design teams, allowing engineers to collaborate anywhere, anytime, and on any device.
Onshape helps your modernization of your product development process
Faster time-to-market
Because of simultaneous processing, integrated collaboration tools and real-time design reviews, teams are able to discover design iterations simultaneously. Moreover, they can share product specifications and design changes immediately with their partners.
Zero IT Footprint
Onshape requires no downloads, installation or license codes and operates in a web browser on a Mac, PC, Chromebook or Linux computer. Release your IT team from CAD and PDM maintenance, so engineers have more time to design instead of dealing with software issues.
Risk reduction and IP protection
The database-driven architecture eliminates the risk of unauthorized duplication, data infringements or even sharing data accidentally. So, your design data are always safe.
Real-timedata management
Onshape is the only product development platform that includes real-time data management and actual analyses tools and reporting tools. Share the newest product designs with the teams of production, sales and marketing, with the integrated simplified CAD viewer.
Highlights
Faster time-to-market
Zero IT Footprint
Risk reduction and IP protection
Real-time data management
At Onshape we distinguish 3 packages:
Enterprise: For organizations that need best-in-class product development tools, adapted workflows, role-based access control and design analyses
Professional: For small and medium-sized enterprises that need a product development platform with CAD, release management and data management
Standard: For single seat users who need modern CAD tools with subtle collaboration and data management needs
Would you like to know more about the versatile possibilities of Onshape?
Scheduled group
training sessions
October 2023
Case in the spotlight
I had been walking around for years with the idea of improving the 3D printer. And now, together with Innoptus, I have made that idea concrete. It has become an innovative product that performs remarkably better than the traditional 3D printer.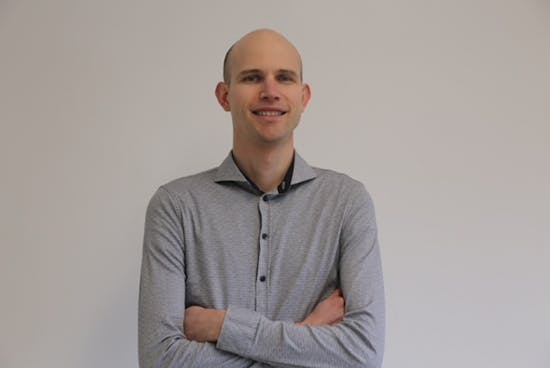 manufacturing
Jonathan Palmaers, Fuse Lab 3D