Arbortext
Managing and creating technical documentation is not easy. On the one hand, there are things that are imposed by the government, on the other hand, you have matters that your company finds important.
In today's global market, where companies operate across border and time zones, customers demand that relevant product information is delivered correctly. Arbortext offers the possibility to define, write and illustrate dynamic product information in the user's preferred language and formats.
Technical Documentation Solutions
Arbortext is modular software that offers the possibility to users to create technical documents which can be reused in different ways, by means of market-leading tools. These tools can be used separately or together, in order to increase the productivity of employees and to maximize the value of information. This is possible by creating reusable content that is based on components. As a consequence, there is a higher quality of product information, while you need less time to edit it.
Arbortext Differentiator: Digital Thread
Striving for homogeneity and easy universal access to data.
They follow a single set of related data as it weaves in and out of business processes and functions to create continuity and accessibility.
With Arbortext you can create a single stream of data and resources that makes it possible to link content all the way to someone in the field and provide them with specifically the information they need to do their job in the best possible way.
Highlights
Create:
Arbortext Editor
Arbortex Styler
Manage:
Deliver:
Arbortext Publishing Engine
Arbortext Content Delivery
View the Arbortext Data Sheets
Create:
Automatically update content in conjunction with product development changes and stay connected to technical data
Reuse and leverage content with XML authoring
Support effective translation management
Enable efficient collaboration between teams on content
Provide more efficient task allocation, routing and collaboration on writing
Manage:
Manage technical content originating from multiple sources
Be involved in the change process when content needs to be updated
Leverage CAD and facility information for faster delivery and content development
Enable a more efficient review process
Reduce manual workflows and non-value-added tasks
Deliver:
Cost-effective delivery of up-to-date documentation to customers and maintenance personnel
Reduce the operational costs of delivering service information
Use automated publishing to reduce labor costs and the need for multiple manual applications
Integrate technical changes into product information more efficiently to maintain up-to-date publications
Scheduled group
training sessions
June 2023
Case in the spotlight
As an engineering company specializing in market processes and machine building, I employ a lot of design engineers who have to deal with complex machines. It soon became clear that those tools could be delivered through Creo.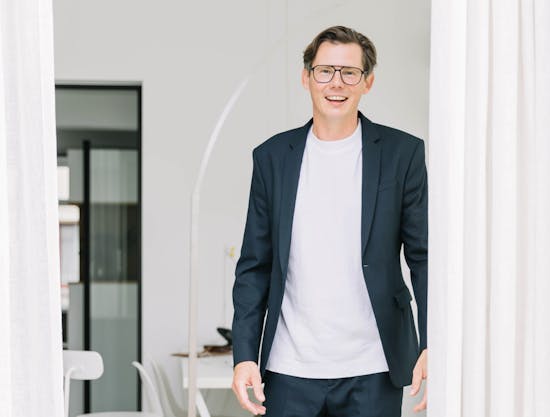 manufacturing
Bruno Dejaeghere, Absolem